Molecular Chemistry Cooperative Area
Back to Division of Applied Chemistry
Department of Materials Excitation Chemistry
Web Site
Web Site
"Beam-induced molecular chemistry" based on photo- and radiation-induced chemistry of organic compounds has been investigated from both basic and beam-functional points of view. The research topics are underway with respect to developments of new beam-controlled chemistry, new synthetic chemistry, and new molecular devices and functional materials including photofunctional surface and biomolecular systems.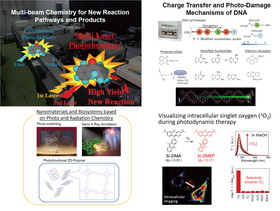 Department of Soft Nanomaterials
Web Site
Web Site
Our main subject is the development of novel molecule-based materials with promising electronic and photoelectronic properties for organic and molecular electronics. The research is based on the elucidation of the relationship between molecular structures and physical properties to control and improve the functions. We conduct integrated research: molecular design/synthesis, physical/chemical properties, and application to electronic devices such as organic field-effect transistor (OFET), organic solar cells (OSC), and single-molecule electronics.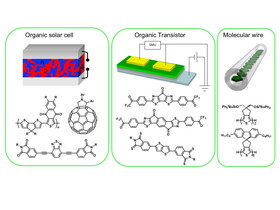 Web Site
This center is currently involved in the development of environmental benign method in organic synthesis, and highly selective and sensitive methods for the analysis of hazardous chemical substances.